Young stag the first and new clip for the title "Otis" off Jay-Z and Kanye West, extracted from to their collaboratif album Watch The Throne. With realization off Spike Jonze, putting in scene has because Maybach and the flag imagined by the Italian designer Riccardo Tisci.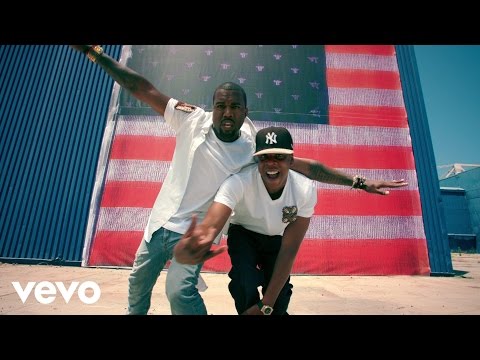 NO COMMENTS
Dolls and violence.
An 11-minute short directed by Spike Jonze has the Beastie Boys and featured artist Santigold battling it out as G.I. Joe-style action figures. Off the Boys' new album, Hot Sauce Committee Part Two, the video is replete with zombies, Yetis and sharks. The song itself, Don't Play No Game That I Can't Win is almost an afterthought to the short and tends to weave in and out amongst all the action.
51 COMMENTS
After the clip "The Suburbs" off Arcade Fire carried out by Spike Jonze, collaboration between the musicians and the realizer continuous with shorts-measuring Scenes from the suburbs. Taking again the environment off the clip, the 30 minutes shorts-measuring is revealed young stag with has trailer card.
http://www.vimeo.com/25212727
56 COMMENTS
Excellent a video entitled "Lakairomania" pointing out this publicity for the Lakai mark. An impressive work directed by Ty Evans, produced by Spike Jonze on the tape sound: Ima Robot – Ruthless. The whole thanks to a collecting in RED MX, and Canon 5D/7D.
http://www.vimeo.com/14681630
NO COMMENTS
Heaven is one of the standout tracks from the 2008 UNKLE album 'End Titles – Stories for Film", an eclectic collection of recordings inspired by the moving image.
Heaven was used in the acclaimed skate film 'Fully Flared' directed by Spike Jonze and Ty Evans. The collaboration inspired the directors to take footage and re-edit a sequence of shots that shows the Lakai skateboarding team demonstrate their considerable skills as they negotiate various exploding obstacles. With Heaven as the musical backdrop, the resulting marriage of sound to picture is quite extraordinary. No CGI was used and as far as we know no skateboarders were hurt while shooting this particular sequence, though that is hard to believe in some of the shots.
http://www.dailymotion.com/videox8pdue
NO COMMENTS