Nike is to pay tribute to the soccer player Ronaldo on his farewell a friendly between Brazil's national squad and Romania. Created by F/Nazca Saatchi & Saatchi, the clip Before and After depicts how the player split the world of football into two eras: before Ronaldo and after Ronaldo. In the 60"clip, we see the differentials of the Phenomenon, including his rapid-style play and technique, which influenced thousands of new players and fans alike, and gave Brazilian football unprecedented visibility. The airing accompanies the hashtag #prasemprefenomeno (phonemenaforever), created early this year when Ronaldo announced his retirement. The hashtag was a hit at the time, reaching first place in the Trend Topics Brasil within just hours, and topping the world Trend Topics minutes later, following the player's official announcement.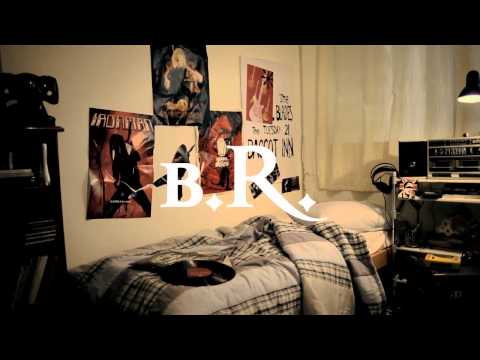 Advertising Agency: F/Nazca Saatchi & Saatchi, Argentina
Creative Directors: Fabio Fernandes, Eduardo Lima, Theo Rocha
Creatives: Eduardo Lima, João Linneu, Theo Rocha
Head of Art: João Linneu
Agency producers: Adriano Costa, Marcio Leitão
NO COMMENTS
Advertising Agency: Wieden+Kennedy, Amsterdam, The Netherlands
Co-Creative Directors: Mark Bernath, Eric Quennoy
Copywriter: Ebba Hult
Art Directors: Pierre Janneau, Chris Thurman (W+K Portland)
Print Producer: Sharon Kwiatkowski
Account Management: Gene Willis, Jordi Pont, David Anson, Marco Palermo, Jason White (W+K Portland)
Production Company: Happy Finish
Published: May 2010
1 COMMENT
At the time of the Football world cup 2010, sporting chain ESPN recently proposed a publicity campaign of murals representing each nation taking part in the competition. More the visual ones to discover in the continuation of the article.
NO COMMENTS
Here the new worldwide campaign of Nike, with their new Future signature "Write The". An excellent work of the agency Wieden & Kennedy in this 3 minute old spot, produced by Independent Films London and Content Anonymous. A realization of Alejandro Gonzalez Inarritu.
http://www.vimeo.com/11896489
NO COMMENTS