What could be more refreshing than a sip of Sprite? Sprite Shower, a giant machine that serves cold and refreshing showers! "Like" this video that pretty soon this shower can go to a beach near you.
NO COMMENTS
Advertising Agency: Conexão, Rio de Janeiro, Brazil
Creative Director: Eduardo Silva
Art Director: Adriano Benevides
Copywriter: Pedro Rosadas
Published: September 2011
NO COMMENTS
"The rubbish that is thrown into the ocean eventually returns. To everybody. Help us to protect the world's seas and oceans. www.surfrider.org"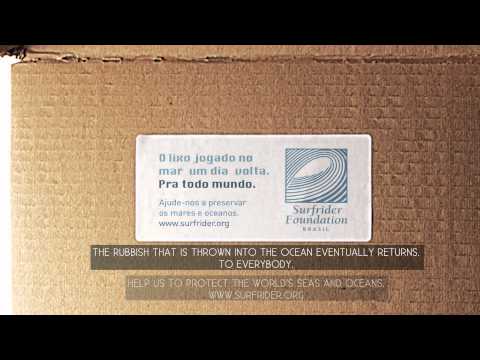 Advertising Agency: Script, Rio de Janeiro, Brazil
Creative Director: Ricardo Real
Art Directors: João Paulo Medeiros e Thiago Manhães
Copywriter: Felipe Machado
Film Production: TCO Filmes
Executive Production: JP Braga
Director: JP Braga
DP: Nando Azevedo e Fernando Fernandez
Edit: JP Braga
Color Grading: Nando Azevedo
Soundtrack: Daniel Medeiros, Leo Cruz, Marcelo Frota / Buena Musica
Published: March, 2011
NO COMMENTS
The president of the Olympic committee Jacques Rogge revealed the official logo of the 2016 Olympics of Rio. An identity which represents the union between the various cultures thanks to the three people being held the hand. A realization of the Tatil studio after a selection process of 139 projects.
NO COMMENTS