Advertising Agency: Fold 7, London, United Kingdom
Director: Daniel Kleinman
Creative Director: Ryan Newey
Producer: Johnnie Frankel
DoP: Stephen Blackman
Post production: Framestore
Agency Producer: Sandy Reay
Editor: Eve Ashwell
Framestore Producer: Helen Hughes
Supervisor: William Bartlett, Robert Kolbeins
2d: Mark Beardall, Savneet Nagi, Pedro Sabrosa, Adam Rowland, Paul OâBrien, Matt Clarke, Tim Greenwood
3d: Grant Walker, Adrian Millington, Paul Jones
Colorist: Steffan Perry
NO COMMENTS
As an evolution of its ongoing "DRINKS" campaign, ABSOLUT VODKA has used the bustling streets of Chicago to bring to life the unique universes created by visionary photographers, Ellen Von Unwerth and Amanda De Cadenet. With a series of bus shelter installations, ABSOLUT has leveraged the imagery of talent such as Kate Beckinsale, Zooey Deschanel & Ali Larter to transform these shelters into tactile installations for people to enjoy. Bringing to life the worlds that embody ABSOLUT "Lemon Drop," Twist" and "Bloody," the shelters (which will run until late December) use original seating, stunning colors and even tropical plant-life.
Advertising Agency: TBWA\Chiat\Day, New York, USA
Creative Director: Mark Figliulo
Art Director: Jin Park
Associate Art Director: Nicolas Troop
Photographers: Ellen Von Unwerth & Amanda De Cadenet
3 COMMENTS
Advertising Agency: Cutwater, San Francisco, USA
Executive Creative Director: Chuck McBride
Creative Director: Travis Britton
Art Director: Kele Dobrinski
Copywriter: Marty Senn
Illustrators: Ames Brothers, David Sossella, Matt W. Moore, Paul Reilly, Marta Cerda Alimbau, Andreas Krapf
NO COMMENTS
"Stories with the full background. CNN."
Advertising Agency: DDB&CO., Istanbul, Turkey
Creative Director: Karpat Polat
Art Directors: Ali Bati, Guney Soykan
Copywriter: Gul Kanik
NO COMMENTS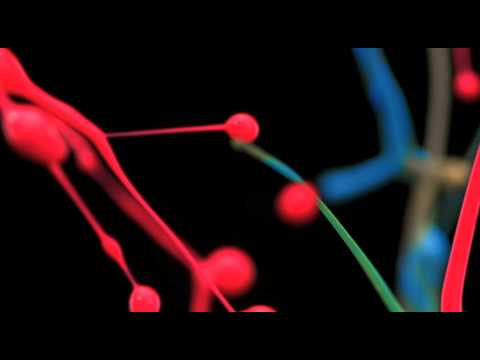 Dentsu London collaborate with biochemist / photographer Linden Gledhill for new Canon PIXMA colour printer campaign – 'Colour sculptures'. High-speed photography was used to capture colourful formations created when sound waves are passed through paint. Just a few centimetres high, they are ordinarily invisible to the human eye. However, when filmed in HD with macro lenses at 5,400 frames per second, the physical sound wave is captured in intricate detail. The cross platform campaign was created by Dentsu London and will run online, in print, outdoor and in store.
Advertising Agency: Dentsu, London, UK
Executive Creative Director: Andy Lockley
Art Director: Doug Lyon
Account Director: Rob Zuurbier
Photographer: Linden Gledhill
Director: Chris Hewitt
Production Company: Knucklehead
Editor: Ted Guard at The Quarry
Director of Photography: Jason Tozer
Agency Producer: Bethany Wilcox
Production Company Producer: Darren Tuohy
Digital designers: Lika Ince, Riccardo Bartoli
NO COMMENTS
The Vodafone World of Difference programme matches up volunteers with chosen youth charities, based on their skill sets and personality traits. Print and outdoor executions directed the public to an online Lend Yourselfâ quiz, which required potential volunteers to answer a series of quirky questions. Their answers revealed whether they were a HEART, HAND OR MIND person, and allocated them to the most appropriate charity.The work from Colenso BBDO, Auckland
Advertising Agency: Colenso BBDO, Auckland, New Zealand
Executive Creative Director: Nick Worthington
Creative Director: Levi Slavin
Art Directors: Zoe Hawkins, Kian Heinnen
Copywriters: Zoe Hawkins, Kian Heinnen
Producer: Phil Newman
Designer: Kate Slavin
Account Service: Cath Bosson, Kate Smart, Hannah Watson
NO COMMENTS
"Don't age too fast."
Advertising Agency: Hemisphere Droit, France
Creative Director: Tapiro Frank
Art Director: Batard Etienne
Copywriter: Lafont Christophe
Photographer: Khuong Nguyen
Published: September 2010
NO COMMENTS
"Tailgating Isn't Worth It. Give Trucks Room. It's The Law."
Advertising Agency: Amélie Company, Denver, USA
Creative Director: Paul Suggett
Art Directors: Gordy Hirsch, Paul Suggett
Copywriters: Gordy Hirsch, Paul Suggett
Retoucher: Armando Martinez
Board Construction: Bill Kinsey
Published: August 2010
5 COMMENTS
Advertising Agency: McCann Erickson, Istanbul, Turkey
Creative Director: Oktar Akin
Art Director: Firat Yildiz
Copywriter: Deniz Tan
Account Director: Burak Aldinç
Account Manager: Özlem Milor
Account Executive: Nagihan Meriç
NO COMMENTS
"Ignore us. Ignore human rights. Amnesty International."
Advertising Agency: Colenso BBDO, New Zealand
Group Head: Angela Watson
Executive Creative Director: Nick Worthington
Deputy Creative Director: Karl Fleet
Copywriters: Jonathan McMahon, Karl Fleet, Lisa Fedyszyn
Art Directors: Jonathan McMahon, Karl Fleet, Lisa Fedyszyn
Agency Producer: Phil Newman
Photographer: Henry Jen
Retoucher: Kevin Hyde
Designer: Lachlan Palmer-Hubbard
Account manager: Kate Smart
3 COMMENTS