http://www.vimeo.com/36338299
Street Mapping in Paris – le3paris.com
from an original idea by
Mehmet AYDOGDU
Julien NONNON
Romain VOLLET
with the participation of
Laurent LE GOFF
Donatien DE LAVENNE
Music by THE AGENCY 'Watching Us'
(F. Blet / R. Trotel / Y. Mayoux)
Published by Industry of Cool
From the album 'SOMNOGRAPHE' © 2011
NO COMMENTS
More sunshine? A smile from a stranger? Sharing a skill you learned from your mum? What would make your day that little bit more amazing? When you start looking, life's full of good reasons to bounce out of bed in the mornings. But just in case you need a bit of inspiration to turn humdrum days into happy occasions, we've created The Little Amazing Show to start your week on a spectacular note.
Every Monday, the Little Amazing Show brings you sweet tunes, street philosophy and simple ideas to help you see all the little amazings that are happening around you. What happens when you think like a kid instead of an adult? Find a piano in the middle of a crowded Berlin train station? Or spot a seesaw on London's Southbank? The amazing calls. Join us for some little ideas to make your day more amazing.
Berlin – Madrid – London – Tonigth – Paris – Mumbai
NO COMMENTS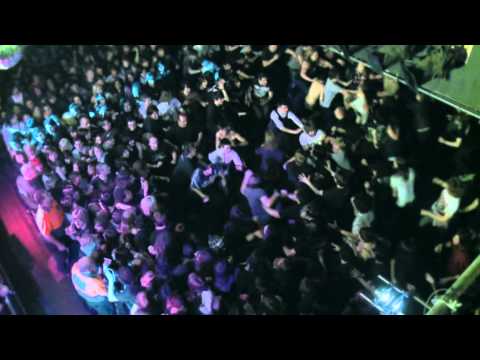 Introducing the new film and new communication campaign for Benetton, launched in Paris at the launch of their foundation . Soberly named "Unhate," this spot for a period of 60 seconds was produced by Laurent Chanez.
NO COMMENTS
NO COMMENTS
http://www.vimeo.com/25338814
NO COMMENTS
Here a series of work on fabric in 3D thought by the artist French plastics technician Shaka. Presenting different from its works to Gallery 208 to Paris, this last manages to give one returned very succeeded visually.
NO COMMENTS
After excellent the video "Images Edge Shock", here this new project Under the Clouds with images taken in Toulouse, Paris and Martinique. Turning and the images were guided by the noises and the sound edition. The unit was recorded with a Zoom H4N and a Canon 7D.
http://www.vimeo.com/26805821
NO COMMENTS
Donate to save a tree and save 875 000 species for free.
Rainforests only cover 7% of our planet but harbor more than 50% of the world's species.
Advertising Agency: Marcel, Paris, France
Chief Creative Directors: Anne de Maupeou, Véronique Sels, Sébastien Vacherot
Copywriters: Samuel Volk, Anaïs Boileau
Art Directors: Anaïs Boileau, Samuel Volk
NO COMMENTS
Advertising Agency: leg., Paris, France
Creative Director: Gabriel Gaultier
Art Director: Nicolas Denis
Copywriter: Frédéric Lutgé
Photographer: Félix Larher
Published: August 2010
NO COMMENTS
Soöruz, a brand of alternative surfwear, retakes the floor with a new campaign. In line with the brand positioning symbolized by its tagline 'No Guts No Glory', Soöruz includes its riders this time round. The Soöruz team riders: Marc Shuster (Wakeboarding), Glenn Hall (Surf) and Flo Daubos (Kitesurfing) embody the brand's 'No Guts No Glory' spirit through the campaign. With this campaign Soöruz breaks all the usual codes of the market, the convention whereby brands support their products by always showing their riders in action.
Advertising Agency: Publicis Conseil, Paris, France
Art Director: Charles Guillemant, Faustin Claverie, Thomas Chatenay
Créative Director: Frédéric Royer
Photographer: Felix Lharer
Retoucher: Adrien Bénard
NO COMMENTS