What could be more refreshing than a sip of Sprite? Sprite Shower, a giant machine that serves cold and refreshing showers! "Like" this video that pretty soon this shower can go to a beach near you.
NO COMMENTS
Advertising Agency: Ogilvy, Cape Town, South Africa
Executive Creative Director: Chris Gotz
Copywriter / Creative Director: Gareth McPherson
Television Producer: Anthea Beylis
Account Director: Jason Kankelowitz
Business Director: Greg Tebbutt
Director: Erik Van Wyk
NO COMMENTS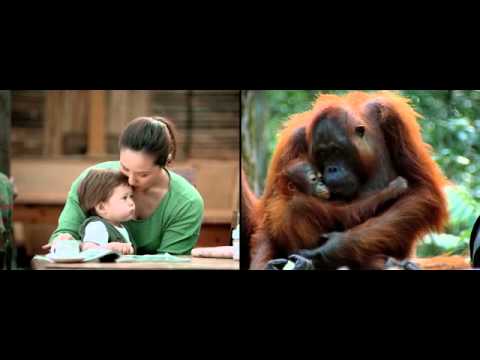 Advertising Agency: Ogilvy, Singapore
Creative Director: Andy Bird, Sue Higgs
Head of TV: Russell Benson
Production Company: Smuggler
Director: Samuel Abrahams
NO COMMENTS
Advertising Agency: Ogilvy, Beijing, China
Creative Director: Perry Zheng
Copywriters: Ning Chen, Jane Tian
Art Director: Perry Zheng
Photography: Tinghu Ye
Retoucher: Debin Liu
NO COMMENTS
Price that will never return.
Advertising Agency: Bassat Ogilvy, Madrid, Spain
Creative Directors: Ángel de la Jara, Rafael Hernández
Art Director: Lucas Gracia
Copywriter: Carlos Pérez-Sauquillo
Illustrator: Mico Toledo
Published: November 2010
NO COMMENTS
Advertising Agency: Ogilvy, Paris, France
Executive Creative Director: Chris Garbutt
Copywriter: Edouard Perarnaud
Advertiser's Supervisor: Jacques-Olivier Barthes
Account Supervisor: Benoît De Fleurian/Elie Sicsic/Nathalie Avedissian/Laurent Janneau
Art Buyer: Laurence Nahmias
Art Director: Emmanuel Bougnères
Illustrator: Mathieu Javelle/Stephane Balesi
Photographer: Raphael Van Butsele
Typographer: Sid Tomkins
NO COMMENTS
http://www.vimeo.com/7569274
Innovative clients demand out-of-the-ordinary solutions. Hence, for Cosmote – a Greek mobile operator which is proud of having a different mindset – we created a spot that turned out to be simply spectacular and somewhat outrageous. The urban scenery shown in this clip is playfully interpreted in different ways in context to the protagonists portrayed. We wonder what the clip would look like if you were one of them.
Client: OTE
Director: Harry Patramanis
Postproduction/VFX: SEHSUCHT GmbH
Creative Director: Ole Peters
3D: Maurice Panisch, Heinrich Löwe
Compositing: Daniel Hummer, Florian Zachau,
Moritz Gläsle, Klaus Wuchta, Daniel Schmidt,
Lasse Clausen, Christian Heyde, Alexander Saum
Logoanimation: Tom Abel
Producer: Felix Martens
Production Company: Foss Productions
Agency: Bold Ogilvy
1 COMMENT