http://www.vimeo.com/40056491
Mike Ko unveils his latest creation with "iPhone Diorama".  this 3D animation video about the smartphone Apple unveils all the talent of this artist based in Los Angeles.  A short video and very well done to discover in the sequel.
NO COMMENTS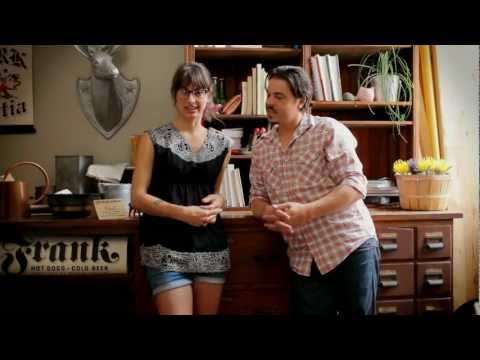 Advertising Agency: GOOD/Corps, Los Angeles, CA, USA
Executive Creative Director: Kirk Souder
Creative Director: Kevin Raich
Art Director: Vik Bhalla
Producer: Jimmy Greenway
NO COMMENTS
Nike focuses on action sports in a night-time setting with its new global 'Just Do It' campaign, The Chosen, featuring 25 athletes including skateboarder Paul Rodriguez, surfer Laura Enever, snowboarder Danny Kass and freestyle BMXer Garrett Reynolds. The ad was shot over the course of two years at seven locations – Whistler, Aspen, Bali, Hawaii, Florida, New York City and Los Angeles – at night, with pyrotechnics and stunts reminiscent of a rock concert.
The campaign, which will be shown in 23 different markets, debuted on Facebook and and can now been seen on www.nike.com/chosen. It will also air on Sunday, June 5 during game three of the NBA Finals.
Alongside the ad, Nike is running a video contest via Facebook inviting skaters, surfers, BMX riders, snowboarders and skiers to submit a video of their crew. The winners, selected by fans, athletes and Nike, will have the chance to travel with the Nike team while getting access to exclusive Nike products and experiences.
NO COMMENTS
Advertising Agency: TBWA\Chiat\Day, Los Angeles, USA
NO COMMENTS
Imperceptible Banksy recently proposed several of its works at the time of an installation to the opening of the exposure "Art in the streets" of the MOCA of Los Angeles. Always clever and in constant relationship with the Western company and its vision of the world.
NO COMMENTS
A very successful clip directed by the collaboration of Alex Takacs and Joe Nanki of the studio of production Young Replicant, based in Los Angeles. The whole for the artist Baths (Will Wiesenfeld) on the title "Lovely Bloodflow", extracted the Cerulean album. To discover in images and video in the continuation.
http://www.vimeo.com/14396311
NO COMMENTS
Directed by James Frost, OK Go and Syyn Labs. Produced by Shirley Moyers. The official video for the recorded version of "This Too Shall Pass" off of the album "Of the Blue Colour of the Sky". The video was filmed in a two story warehouse, in the Echo Park neighborhood of Los Angeles, CA. The "machine" was designed and built by the band, along with members of Syyn Labs ( http://syynlabs.com/ ) over the course of several months.
There is an in-depth behind-the-scenes look at the warehouse here: http://www.okgo.net/this-too-shall-pa…
OK Go thanks State Farm for making this video possible.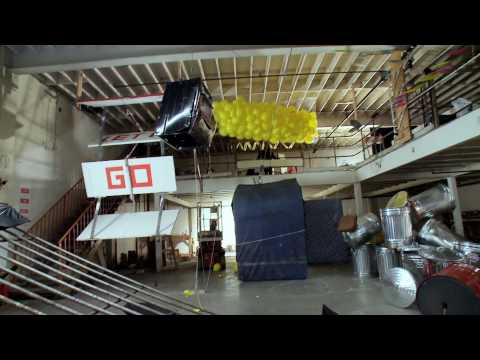 NO COMMENTS