Advertising Agency: Young & Rubicam, Buenos Aires, Argentina
1 COMMENT
Advertising Agency: Young & Rubicam, Argentina
Creative Directors: Darío Rial, Diego Tuya, Martin Goldberg
Art Director: Gonzalo Fernández
Copywriter: Juan Ignacio Galardi
Executive Creative Director: Martín Mercado
Published: May 2011
NO COMMENTS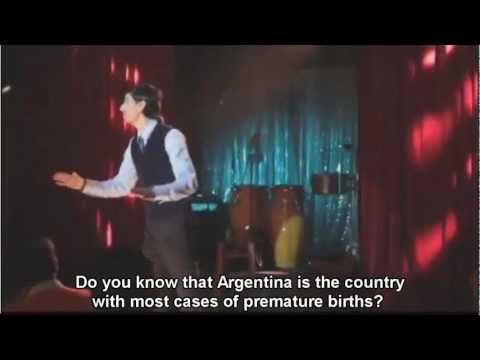 Advertising Agency: Young & Rubicam Argentina, Buenos Aires, Argentina
Creative Directors: Martín Mercado, Darío Rial, Diego Tuya, Martín Goldberg
Published: June 2011
NO COMMENTS
Nike is to pay tribute to the soccer player Ronaldo on his farewell a friendly between Brazil's national squad and Romania. Created by F/Nazca Saatchi & Saatchi, the clip Before and After depicts how the player split the world of football into two eras: before Ronaldo and after Ronaldo. In the 60"clip, we see the differentials of the Phenomenon, including his rapid-style play and technique, which influenced thousands of new players and fans alike, and gave Brazilian football unprecedented visibility. The airing accompanies the hashtag #prasemprefenomeno (phonemenaforever), created early this year when Ronaldo announced his retirement. The hashtag was a hit at the time, reaching first place in the Trend Topics Brasil within just hours, and topping the world Trend Topics minutes later, following the player's official announcement.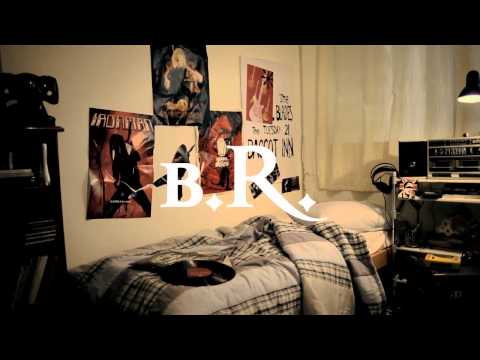 Advertising Agency: F/Nazca Saatchi & Saatchi, Argentina
Creative Directors: Fabio Fernandes, Eduardo Lima, Theo Rocha
Creatives: Eduardo Lima, João Linneu, Theo Rocha
Head of Art: João Linneu
Agency producers: Adriano Costa, Marcio Leitão
NO COMMENTS
"Our interviews are exciting too. Playboy."
Advertising Agency: Grey, Buenos Aires, Argentina
Executive Creative Director: Pablo Gil, Sebastian Garin
Creative Director: Daniel Fierro, Gonzalo Ricca
Senior Copywriter: Hernan Kritzer
Senior Art Director: Lisandro Cardozo
Junior Copywriter: Rodrigo Greco
Junior Art Director: Tomas Duhalde
Agency Producer: Sergio Bonavia
Retoucher: Martin Ledesma
Photographer: Juan Salvarredi
NO COMMENTS
Advertising Agency: Young & Rubicam, Buenos Aires, Argentina
General Creative Director: Martín Mercado
Creative Directors: Martín Goldberg, Diego Tuya, Dario Rial
Art Director: Joaquín García Bossi
Copywriter: Chechu Pérez
Photographer: Juan Mathe
Published: April 2011
NO COMMENTS
Estudio Minga had been selected by Artpower International Publishing Hong Kong to represent Argentina in "Graphic Moment 2010″. The book includes works of artists from all over the world. The book will show works from UK, Colombia, Spain, Poland, China, US, France, Germany, Lithuania, etc.
- Graphic Moment 2010, Artpower International Publishing Co. Hong Kong, China.
NO COMMENTS
Minga! We are a laboratory of ideas. A design and creativity company based in Argentina, bringing together a multidiciplinary team under the premise of offering inventive efficient and immediate solutions. Estudio Minga has been born under a kind of virtue (or sentence), a reflex of a shown need, to be different from everything known up to now.
www.estudiominga.com
NO COMMENTS
Futbol Club
Id + Branding + Art Direction + Avertising. By Studio Minga / Argentina / www.estudiominga.com
3 COMMENTS
Advertising Agency: Wieden+Kennedy, Amsterdam, The Netherlands
Co-Creative Directors: Mark Bernath, Eric Quennoy
Copywriter: Ebba Hult
Art Directors: Pierre Janneau, Chris Thurman (W+K Portland)
Print Producer: Sharon Kwiatkowski
Account Management: Gene Willis, Jordi Pont, David Anson, Marco Palermo, Jason White (W+K Portland)
Production Company: Happy Finish
Published: May 2010
1 COMMENT