http://www.vimeo.com/43017286
Sydney was transformed into a spectacular light show with music when Vivid Sydney took over the city after dark from 25 May 2012 for few nights. Colouring the city with creativity and inspiration, this video highlights Vivid Sydneywith light installations and projections; performances at Sydney Opera House and MCA.
NO COMMENTS
http://www.vimeo.com/40056491
Mike Ko unveils his latest creation with "iPhone Diorama".  this 3D animation video about the smartphone Apple unveils all the talent of this artist based in Los Angeles.  A short video and very well done to discover in the sequel.
NO COMMENTS
Home theater 3D sound LG. Every side of the sound.
Advertising Agency: Y&R Sao Paulo, Brazil
Chief Creative Officer: Rui Branquinho
Creative Directors: Rui Branquinho, Flavio Casarotti, Victor Santanna, Jorge Iervolino
Art Director: Guilherme Rácz
Copywriter: Lucas Casão
Photographer: Lúcio Cunha
NO COMMENTS
http://www.vimeo.com/39760586
Download the full track here – smarturl.it/Benga-IWNC
Directors – Us
Producer – Liz Kessler
Line Producer – Connor Hollman
DoP – Matt Fox
Gaffer – Ben Fordesman
Editor – Vid Price
Grade – Mark Horrobin
Animation – Alice Dupre
NO COMMENTS
http://www.vimeo.com/40110798
The Brazilian Ariel Costa founder of Studio Nitro , thought this animated video about the alphabet.  Creating transitions of fonts and colors around each letter, the rendering is very fluid and able to discover in the following video.
NO COMMENTS
http://www.vimeo.com/36717807
Title sequence for a film based on the Kurt Vonnegut novel. Made with Tal Moskovich.
Our goal was to create a visual interpretation of a phenomenon in space known as chrono-synclastic infundibulum, which is defined by Vonnegut as "those places … where all the different kinds of
truth fit together."
Music by Tomáš Dvořák:
floex.cz/
NO COMMENTS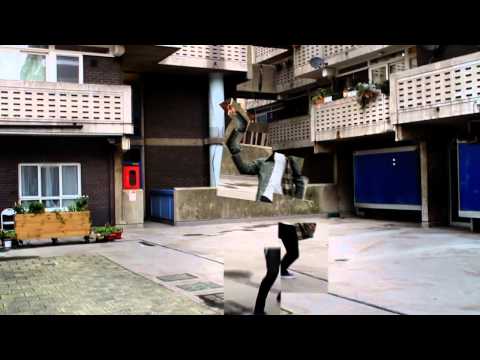 NO COMMENTS
Art Prints | T-shirts | Hoodies | Iphone & ipod skins | Laptop & ipad skins | Iphome Cases | Stretched Canvases.
Follow the link: http://www.society6.com/studio/estudiominga/store/
NO COMMENTS
Stay cool with AXE Cool Metal Shower Gel and keep up with your Flirty Girl.
Repair yourself with AXE Snake Peel and keep up with your High Maintenance Girl.
Stay awake with AXE Rise Shower Gel and keep up with your Brainy Girl.
NO COMMENTS
http://www.vimeo.com/36979569
NO COMMENTS