We all have a different reason to run. Watch David Beckham, Lionel Messi, Derrick Rose and Katy Perry go all in on their run. Whatever the reason, wherever you are, go farther and enjoy every stride.
NO COMMENTS
Art Prints | T-shirts | Hoodies | Iphone & ipod skins | Laptop & ipad skins | Iphome Cases | Stretched Canvases.
Follow the link: http://www.society6.com/studio/estudiominga/store/
NO COMMENTS
As every year , the studio The Mill presents his new showreel 2012. With a selection of their best work on the song Velvet The Big Pink, The Mill reminds us how their different studios talent pools.
http://www.vimeo.com/38149315
NO COMMENTS
The Best Movie Quotes of Argentinian Cinema. // Idea + Art Direction + Graphic Design + Print by Minga!
Shop Online: http://society6.com/estudiominga/prints
NO COMMENTS
Advertising Agency: AKQA, USA
Executive Creative Director: Pierre Lipton
Creative Director: Stephen Clements
Senior Copywriter: Miranda Maney
Art Director: Warren Frost
NO COMMENTS
Boy meets girl. BBH's latest spot for Axe promotes Anarchy, its fragrance for both men and women, launching this week backed by a wider campaign that includes the Anarchy graphic novel. There's a female cop, a robber and – well – you might guess what happens….
NO COMMENTS
http://www.vimeo.com/32918790
Here "Consurgo," an animated short film in 3D in a steampunk style. Visually interesting, this video recounts the encounter between a young girl in mourning and a monstrous creature. Created by Colorbleed Studios to discover in the future.
NO COMMENTS
Advertising Agency: The Marketing Store, Toronto, Canada
Creative Directors: Michael Oliver, Travis Shorrock
Art Director: Travis Shorrock
Copywriter: Will Hasenkrug
NO COMMENTS
Chicago Bull vs matadors 
An epic Adidas spot from 180 LA and director Stacy Wall unleashes Derrick Rose into a new arena – the bullring – to promote the Chicago Bulls' star's new signature shoe, the adiZero Rose 2.
NO COMMENTS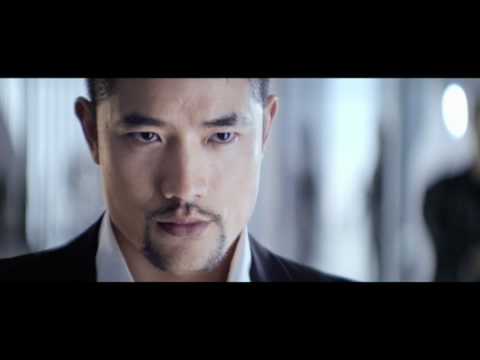 Advertising Agency: BBDO Guerrero, Philippines
Chief Creative Officer: David Guerrero
Executive Creative Directors: David Guerrero, Brandie Tan
Creative Director: Joe Dy
Copywriters: David Guerrero, Joe Dy, Meggy de Guzman
Art Directors: Brandie Tan, Rizza Garcia, Jeck Ebreo
NO COMMENTS