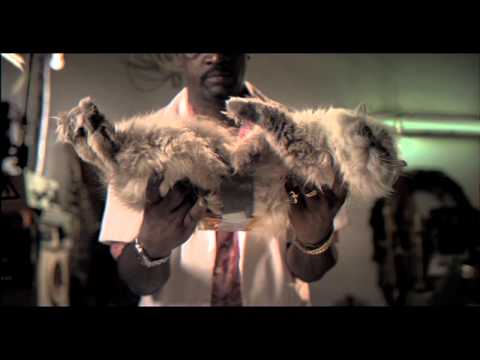 Advertising Agency: Ogilvy & Mather, Brazil
Chief Creative Officer: Anselmo Ramos
Executive Creative Directors: Claudio Lima, Fred Saldanha
Creative Director: Claudio Lima
Copywriter: Rafael Donato
Art Director: Rafael Rizuto
Agency Producer: Mauricio Granado
Account Supervisor / Account Manager: Thais Bassit
Producer: Isabele Tunigi
Director: Tomat
NO COMMENTS
Advertising Agency: Ogilvy & Mather, Chile
Chief Creative Officer: Cesar Agost Carreño
Creative Directors: Nicolas Neumann, Felipe Manalich
Art Directors: Gonzalo Navarro, Alejandra García
Copywriters: Nicolas Neumann, Felipe Manalich, Miguel Munoz, Matías Rodríguez
Agency Producer: Marcela Carcamo
Director: Sergio Pineda
NO COMMENTS
BMW Canada decided to present this well-executed video to talk about its car model M5. Called "Bullet Art". this super slow-motion footage boastes the car performances. A very talented advertising using a super modelization of the car in an unbelievable course.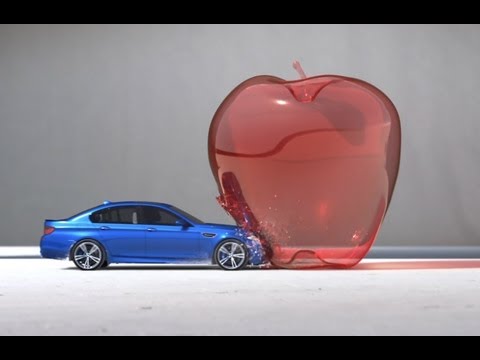 NO COMMENTS
What could be more refreshing than a sip of Sprite? Sprite Shower, a giant machine that serves cold and refreshing showers! "Like" this video that pretty soon this shower can go to a beach near you.
NO COMMENTS
http://www.vimeo.com/40056491
Mike Ko unveils his latest creation with "iPhone Diorama".  this 3D animation video about the smartphone Apple unveils all the talent of this artist based in Los Angeles.  A short video and very well done to discover in the sequel.
NO COMMENTS
Home theater 3D sound LG. Every side of the sound.
Advertising Agency: Y&R Sao Paulo, Brazil
Chief Creative Officer: Rui Branquinho
Creative Directors: Rui Branquinho, Flavio Casarotti, Victor Santanna, Jorge Iervolino
Art Director: Guilherme Rácz
Copywriter: Lucas Casão
Photographer: Lúcio Cunha
NO COMMENTS
Advertising Agency: Anomaly, London, United Kingdom
Executive Creative Director: Mike Byrne
Creative Director: Kevin Lyons, Ian Toombs
Copywriter: Sean McLaughlin
Art Director: Coral Garvey
Photographer: Magnus Haukdal Jonsson, Kristin Vicari
NO COMMENTS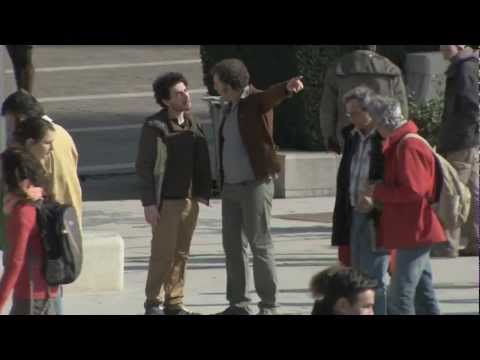 I can smell your lunch.
Flash mobs are the worst of the most tired trends in advertising out there, Ogilvy & Mather Paris manages to breathe new life into the gimmick for client Tic Tac.
Bad breath can be a mortifying thing, and the agency nicely illustrates that by exaggerating that humiliation. Actors ask innocent passers-by for directions, but when they start to tell them, the actors fall unconscious — ostensibly due to the stench.
According to the agency, most of the people in the live stunt are real citizens of the town of Rouen. The basketball team featured is the city's official team and the gardener and girls on the boat are townies. The 60 people passing out in the scene that takes place at the Hotel de Ville are employees of the Rouen Ferrero factory.
According to Batiste Client, one of the creatives on the project, �œDoing a live stunt is always a challenge. First, you never know how it's going to work. Second, it's all about preparation so it takes a lot of time to get ready. And third, you never know how great it is until you're at the edit–even when you have more than 12 cameras."
Agency:

Client:

ECD:

Executive Director, Digital & Brand Content:

Creative Director:

Creative Director:

Creative Director:

Art Director:

Copywriter:

Strategic Planner:

Digital Producer:

Production:

Director:

Agency:

Agency:

Agency:
NO COMMENTS
Advertising Agency: Anomaly, New York City, USA
Creative Director: Mike Bryne
Art Director: Grant Mason
Copywriter: Jessica Ghersi
Directors: Jon & Torey
NO COMMENTS
Advertising Agency: TBWA, Toronto, Canada
Creative Director: Allen Oke
Copywriter / Associate Creative Director: Jonathan Smith
Art Director / Associate Creative Director: Rodger Eyre
Agency Broadcast Producer: Nadya MacNeil
Director: David Hicks
NO COMMENTS