http://www.vimeo.com/36717807
Title sequence for a film based on the Kurt Vonnegut novel. Made with Tal Moskovich.
Our goal was to create a visual interpretation of a phenomenon in space known as chrono-synclastic infundibulum, which is defined by Vonnegut as "those places … where all the different kinds of
truth fit together."
Music by Tomáš Dvořák:
floex.cz/
NO COMMENTS
We all have a different reason to run. Watch David Beckham, Lionel Messi, Derrick Rose and Katy Perry go all in on their run. Whatever the reason, wherever you are, go farther and enjoy every stride.
NO COMMENTS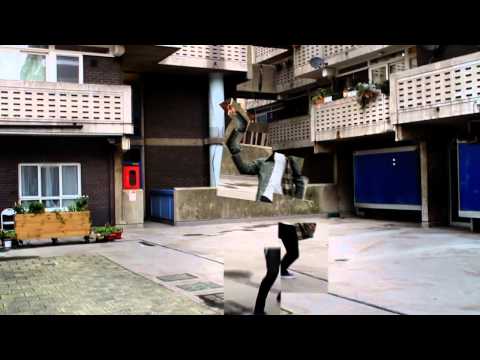 NO COMMENTS
Art Prints | T-shirts | Hoodies | Iphone & ipod skins | Laptop & ipad skins | Iphome Cases | Stretched Canvases.
Follow the link: http://www.society6.com/studio/estudiominga/store/
NO COMMENTS
Stay cool with AXE Cool Metal Shower Gel and keep up with your Flirty Girl.
Repair yourself with AXE Snake Peel and keep up with your High Maintenance Girl.
Stay awake with AXE Rise Shower Gel and keep up with your Brainy Girl.
NO COMMENTS
http://www.vimeo.com/38370036
Dancing Coca-Cola bottles have been leaping inside our computers quite a long time. We created this Coca-Cola promo film for Eyeka co-creation community contest in 2010. As there were no scenario restrictions we have decided to withdraw this massively popular product from tradicional soft drink's settings and interpreted it just as well-recognizable object, red topped white glass bottle with brown drink inside. This is what happens when legendary image meets sounds of the harp in sterile neutral space.
Note, this is not official video.
Credits:
Director: Rimantas Lukavicius
Camera / DOP: Rolandas Leonavicius
VFX / Design Company: KORB
nCloth concepts: BlackPixels
Harp: Vilija Grenceviciute
Music Company: Audionerve
NO COMMENTS
As every year , the studio The Mill presents his new showreel 2012. With a selection of their best work on the song Velvet The Big Pink, The Mill reminds us how their different studios talent pools.
http://www.vimeo.com/38149315
NO COMMENTS
Directed by Tim Pierce, From Winter of Wells : The Documentary could follow including Jossi Wells and performance in skiing. Magnificent images on video, with music by The Checks that make you want to discover the documentary. In the trailer after the jump.
http://www.vimeo.com/38147524
NO COMMENTS